Welcome
We are excited to welcome you to our first concert for the 2022-2023 school year!
POLYPHONIX
Party in the USA – Miley Cyrus
This Love – Maroon 5
Ghost – Justin Bieber
Closer – Chainsmokers
Count on Me – Bruno Mars
Superstition – Stevie Wonder
September – Earth, Wind & Fire

FRESHMAN ORCHESTRA 
Scottish Air and Reel – Susan C. Brown
Zombie Intruders – Kirk Vogel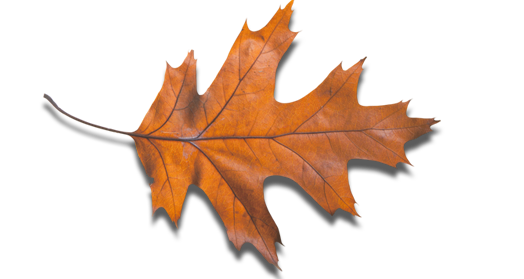 CONCERT ORCHESTRA 
The Irish Baker arr. – Longfield
Hungarian Dance No. 1 – Brahms arr. Gruselle
The Evil Eye and the Hideous Heart – Alan Lee Silva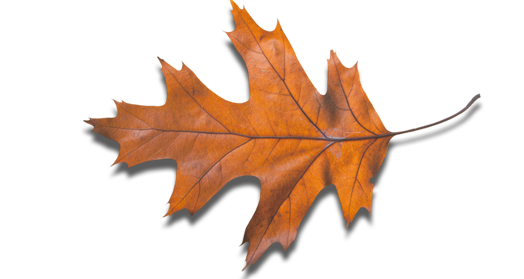 CHAMBER ORCHESTRA 
Themes from Les Miserables – arr. Moore
Violin Solo–Ethan Chang
Memoirs of a Geisha – John Williams arr. Ricketts
Violin Solo–Ethan Chang
Violin Solo–Thomas Sunderland
October – Whitacre arr. Lavender
Cello Solo–James Heyer
Irish Junkyard Jam  – Balmages
Violin Solo–Ethan Chang
Violin Solo–Tiki Kazeem
Viola Solo–Alex Huang
Cello Solo–James Heyer
VIOLIN I
Abigail Messing–Concertmaster
Hailey Else–Concertmaster
Mila Vujnic–Assistant
ReNaya Williams–Assistant
Catherine Schwind
Luis Ortiz
Samuel Williamson
Irene Chen
Darby English
Jordyn Watkins
Haniya Fadli
Brandon Bossout
Temi Ojo
Tomi Ojo
VIOLIN II
Nicholas Messick–Principal
Madeline Hershberg–Assistant
Elizabeth DaVanzo
Emmanuella Mmobuosi
Stephanie Kusi-Davies
Aubrie Veracruz
Lukas Arola
Queenie Zhu
Jackson Hodge
Chase Boulware
Genevieve Nuber
VIOLA
Marcella Carson–Principal
Paige Radak–Assistant
Isabella Monica
Declan Cassidy
Hewan Eyualem
Mia Osorio
Josephine Czuhajewski
Tristan Barnhill

CELLO
Eli Seawood–Principal
Bailey Tomb–Principal
Ellen Bitterman–Assistant
Emily Guardiola–Assistant
Colten Norris
Kyli Holloway
Brady Greene
Parker Carwile
BASS
John Schleigh–Principal
McKenzee Barnes–Assistant
Ella Jones
Lucas Green
Seven Gregory
Grayson Wade
Noah Klaszky
VIOLIN I
Cate DeGuzman–Concertmaster
John Boone–Concertmaster
William Patton–Concertmaster
Colin DeGuzman–Assistant
Nicholas Miner–Assistant
Ava Fox–Assistant
Madison Lee
Sarah Boone
Kyle Episcope
Addyson Clifford
Noah Gobel
Adelia Uber
Isabella Erezo
Elijah Bien Rafanan
Skylar Brown
Hunter Jones
Meghan Bennett
Valentina Zacchia
Nate Hertzog
Anna Kropf
Charlotte Lewter
Roman Nichols
Aidan Viar
VIOLIN II
Aja Williams–Principal
Callie Gionis–Principal
Khari McNeil–Principal
Easton Tatasciore–Assistant
Michelle Densten–Assistant
Gabrielle Amerson–Assistant
Noah Parker
Viktoria Glebocki
Kaylee Buell
Molly Casey
Emma Smith
Owen Stutz
Micaella Roddy
Kayleigh Hoffer
Tara Schmidt
Heidi Lowery
Ryland Thornhill
Loralye Stevenson
Aaron Gonzalez
Mia Munley
Melody Fadaka
Joey Leach
Juliana Babcock
Kaylyn Euhus
Brenden Hines
Logan Olexy
Tavia Moffatt-Nemethy
Alex Marquett
Esther Schweighardt
Kaya Washington

VIOLA
Carmen Kearney–Principal
Kaiden Wilson–Principal
Ally Harris–Principal
Tabitha Bright–Assistant
Selma Coghlan–Assistant
Aaliyah Robinson–Assistant
Niyah Holmes
Camila Griffith
Kennedy Reid
Griffen Kinsey
Laila Payton
Sophie Ocampo
Vincent Torres
Morrigan Roddy
Allannah Rivera
Kayla Wilt-Abbott
Taylor Fox
Mariella Manipol
Makayla Spruill
CELLO
Lauren Whitlow–Principal
Aidan Rafter–Principal
Mason Rafter–Principal
Wynona Patton–Assistant
Oliver Fontenault–Assistant
Waylen Biancardi–Assistant
Jordyn Olexy
Anslie Goff
Daniel Anzures-Sanchez
Maureen Keller
Nic Wiktorowski
Bre Luhia
Landon Torio
Khaleb Long
Alexandria Sammataro
Riley Cooke
Gracen Clawson
Ari Timm
Savannah Seed
Adrian Drotar
Violet Fletcher
Mason Cerezo
Loreena Manser
Tony Rouson
Adriana Whitaker-Chavis
Joe Carpenter
Middleton Braun
Gavin Gabel
Ronan Green
Justin Kuhlmann
Christian Smith
BASS
Noah Lampman–Principal
Jackson Short–Principal
Kennedy Tomas–Principal
Kelly Thompson–Assistant
Juana Kemp Leon–Assistant
Keegan Richardson
Reese Avery
Ella Breshears
Emily Goodman
VIOLIN I
Ethan Chang–Concertmaster
Thomas Sunderland–Associate
Gabby Ching
Angie Nguyen
Joshua Fournier
Bianca Rivera
VIOLIN II
Tiki Kazeem–Principal
Riley Leeman–Assistant
Caroline Kuskowski
Logan Cerezo
Peter Wright
Addison Steadele
VIOLA
Alex Huang–Principal
Olivia Heizer–Assistant
Chaewon Kang
Josh Rodarmel
AJ Whitney
Laura Shedd
Matthew Kinlaw
Livia Norris
CELLO
James Heyer–Principal
Susanna Shedd–Assistant
Dominique Alexander
Edward Seawood
Eli Bruce
BASS
Pablo Miranda-Delgado–Principal
Diego Rivera–Assistant
VOCALS
Sarah Boone
Kaelin Parris
PIANO/AUX KEYS
Orion Burke
Marcella Carson
GUITAR
Sophie Ocampo
BASS
Emily Goodman
DRUMS
Jordan Norman
VIOLIN
Caroline Kuskowski
Thomas Sunderland
VIOLA
Olivia Heizer
Matt Kinlaw
CELLO
James Heyer
Gavin Gabel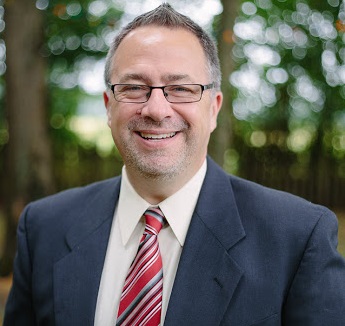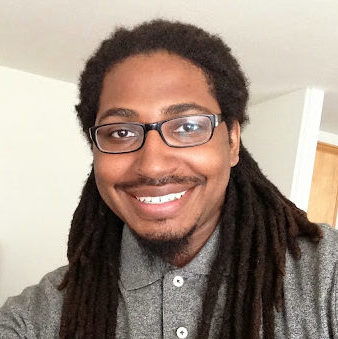 Orion Burke
ASSISTANT DIRECTOR
Maia Timm & Heidi Marle
STAGE MANAGERS
(GRASSFIELD ORCHESTRA ALUMNI)
We'd Like Recognize the following individuals for their continued support
Chesapeake Public Schools Administrators
Mr. Michael Perez – Principal, Grassfield High School
Mrs. Beth Pallister – Assistant Principal for Instruction, Grassfield High School
Ms. Helen Sapieka – 9th Grade Assistant Principal, Grassfield High School
Mr. Sylvester Freeman – 10th Grade Assistant Principal, Grassfield High School
Mrs. Kellie Collins – 11th Grade Assistant Principal, Grassfield High School
Mr. Matt Fulford, 12th Grade Assistant Principal, Grassfield High School
Dr. Jared Cotton – Superindendent of Schools, Chesapeake Public Schools
Dr. John Chenault – Music Supervisor, Chesapeake Public Schools
Grassfield Orchestra Parents Association Board Members & Volunteers
Mr. Kirk Thompson – President
Mr. Larry Sunderland – President-Elect
Mrs. Jessica Boone – Vice President
Mrs. Zoe Norris – Treasurer
Mrs. Melissa Williams – Secretary
Mrs. Malinda Heizer – Volunteer Coordinator
Mrs. Darcy Torres – Fundraising Coordinator
Freshman Orchestra
Our Freshman Orchestra consists of 9th graders from 7 middle schools located all around Chesapeake Public Schools. Freshman Orchestra is the starting place of nearly all students in the program and is where Mr. V lays foundations for the following 3 years for students going into both the concert and chamber orchestras.
Concert Orchestra
111 students strong, the Concert Orchestra is the largest performing group in the Grassfield Program. Concert is a non-audition group and is where freshman not interested in Chamber are placed automatically. Despite its size, Concert Orchestra consistently scores with superiors at assessments.
Chamber Orchestra
The Chamber Orchestra is the honors group that performs collegiate level music. Consistently receiving superiors at assessment, Chamber has musicians aspiring to continue their studies throughout college. Last spring, Chamber was named the 2022 Music Festival National Champions.